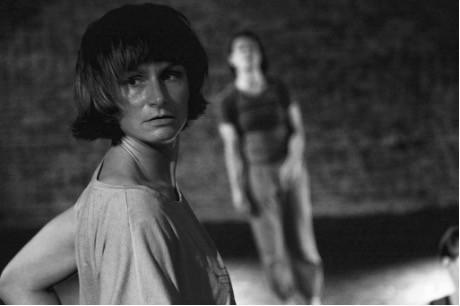 Laura Doehler is a dance artist that choses improvisation and performance as the format to observe change and provide tools to integrate an embodiment that shapes social and environmental connectivity. She initiates collective processes via Exit Map, a non profit body she founded and is director of. Exit Map serves to install a fluid and sensitive connectivity between self and other and does so via choreographic works and events people can participate in and/ or witness. The shedding of boundaries of self and other and the integration of performance and practice as part of everyday life are recurring themes. Laura currently works with and performs for performance artist Mary Pearson (US/UK/DE) and has, in the recent past, performed for dance theatre companies h2dance (UK/ SE), Codigodance (P) and Perform(d)ance (DE). She teaches movement analysis and contemporary dance at the National School of Circus Arts London, the Conservatoire of Music and Dance Trinity Laban and as guest lecturer at the Central School of Speech and Drama, London. Her teachings in Contact Improvisation took her to Turkey, Cyprus, Portugal, Netherlands, France, Germany and the Czech Republic.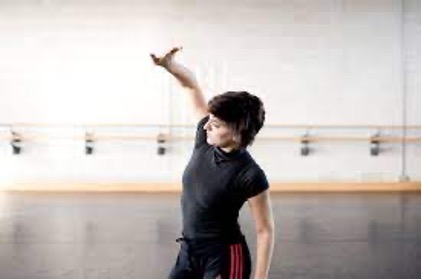 Pepa Ubera is a Spanish dancer, choreographer and curator based in London. Her choreographic and curatorial work is deeply related to her interest in social choreography and audience interaction and is intrinsically collaborative. She is involved in several strong international networks and often works with an international team of collaborators.In her interdisciplinary practise she has been working with sound, video, light, creating works for galleries, theatre and site-responsive spaces as well as curating performance events. Her current research explores narratives of progress/success in relation to the sensual body, the non-human and technology. From 2013-2015 she was a core member of TripSpace Projects. She co-curated PART-TY at BRUT Vienna, a continuation of the work with artists met at Impulstanz through two DanceWeb scholarships. In 2016 she curated and performed in The Palest Light as a Wild Card event at Sadler's Wells (SW), signalling the evolution of a strong ongoing partnership from her time as a SW Summer University 2015-2018 artist. In winter 2019 Dance4 brokered a residency for her at Critical Path in Sydney Australia, during which time she laid the foundations for CHARCO and The Machine of Horizontal Dreams. She also undertook a residency at TasDance Tasmania and a week of teaching with PPY Sydney Dance Company. In addition, Dance4 invited Ubera to be one of the UK delegates at DanceMassive Festival Melbourne. Ubera has presented work in venues such as Sadlers Wells, Tate Modern, The Place, ICA, Barbican, Critical Path, Matucana100 and the Hayward Gallery. She is a Sadlers Wells Summer University artist (2015-2018) and runs Kimera Studio in London.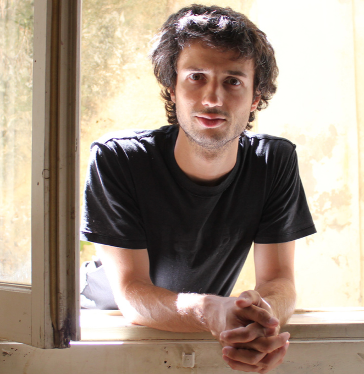 Graduated in energy and environmental engineering, currently a dancer, performer and choreographer, Henrique Furtado Vieira lives in Lisbon. He carried out his artistic training in several French institutions (INSA Lyon, Extensions – CDC Toulouse, Prototype II and Dialogues III – Royaumont abbey). He develops his artistic practice mainly between choreographic creation and collaboration as a performer with various artists such as Bleuène Madelaine, Eric Languet, Aurélien Richard, Céline Cartillier, Tino Sehgal, Salomé Lamas, Ana Renata Polónia, André Uerba, Sofias Dias & Vítor Roriz and Vera Mantero. From time to time, he dedicates himself to research, pedagogy and writing in relation to dance, in different contexts and through multiple partnerships (O Rumo do Fumo, Unlock Dancing Plaza, Ballet Contemporâneo do Norte, festival END…), and more recently he has been involved as a dramaturg in the choreographies of Nicolas Hubert (Compagnie Épiderme) and Giulia Arduca (Compagnie Ke Kosa).
His works are often created in synergy with other artists such as Bibi Ha Bibi, with Aloun Marchal, or Stand still you ever-moving spheres of heaven, with Chiara Taviani. In his shows / performances, the overlapping of styles and genres, the vocal presence in dance and the space(s) of imagination have a prominent place.
He has collaborated and presented his work in institutions such as Aerowaves, CDC Toulouse, Göteborg Theater and Dance Festival, Roma Europa Festival, DNA Network, Porto Municipal Theater, Temps d'Image Festival, Espaço do Tempo, CCB, among others.