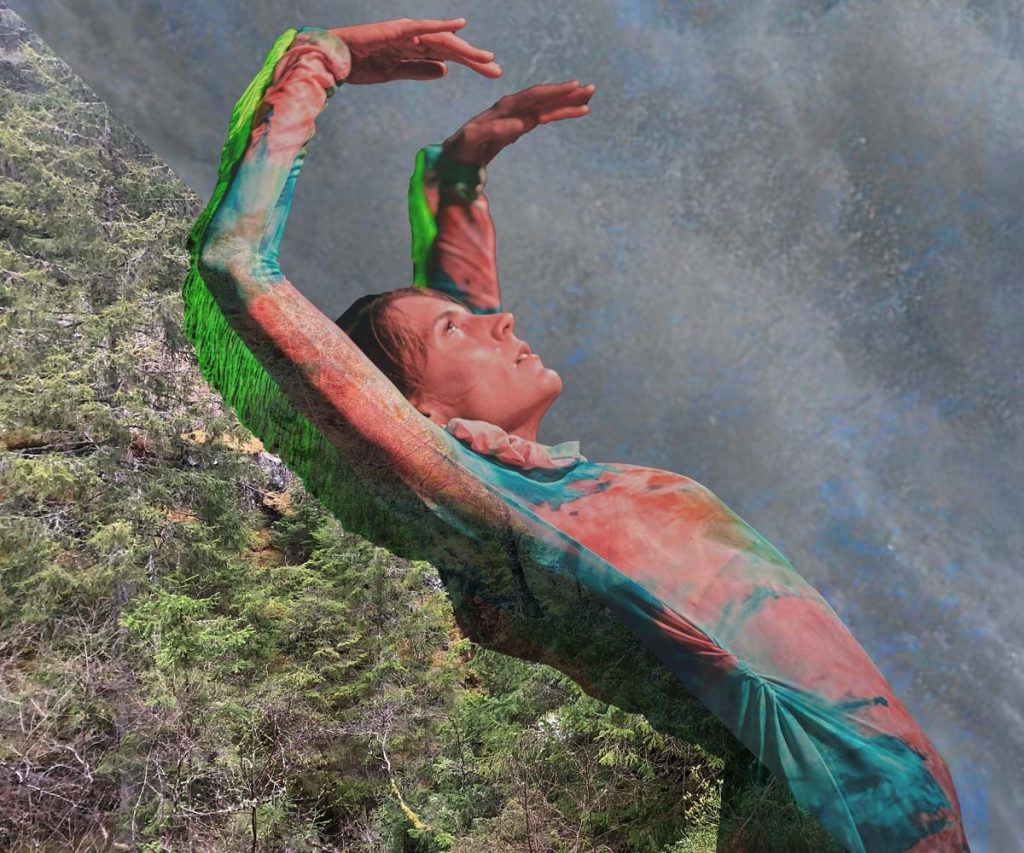 New creation 2022
A rave-musical-comedy
The core of this project is about how we humans cause climate breakdown and how it affects us in return, to varying degrees, as well as how we differently feel about it and/or respond to it. I am exploring the elements of a rave party, archetypes and how the climate is metaphorically represented by the music. Hence how the dancers affect the climate of the music in return determines how the climate of the music affects the dancers.
Duration: 40-50 minutes
Names of performing artists and collaborators:
Choreographer: Tania Soubry
Sound artist: Michael Picknett
Dramaturge: Alexandra Baybutt
Dancers/performers: Laura Doehler, Henrique Furtado Vieira and Pepa Ubera
Production Manager: Kathy Alcalde
Costume designer and scenographer: Michèle Tonteling
Lighting designer: Nico Tremblay

Creation Period:
16 April -1 May 2022
A 2 week residency at Maison du Portugal in Paris, with a sharing on the 30th of April

29 August - 11t September 2022
A 2 week residency at JoJo Oulu Dance Center in Finland, with a sharing/open studio as part of OuDance

26 September – 21 October 2022  
A 4 week residency at the Chapelle Sainte-Marie, in Annonay, France 

24 October - 8 November 2022
 A 2 week technical residency at the Théâtre des Cordeliers, in Annonay, France, with an avant-première performance on the 8th of November.
 
Performances:
8 November 2022
Avant-première au Théâtre des Cordeliers 

6 + 7 December 2022
Première at the Grand Théâtre de la Ville de Luxembourg
 
A production by Vibrant Matter
 
Co-production:
The Théâtres de la Ville de Luxembourg, TROIS C-L – Centre de Création Chorégraphique Luxembourgeois and Kultur.lx.