shaman.me.bum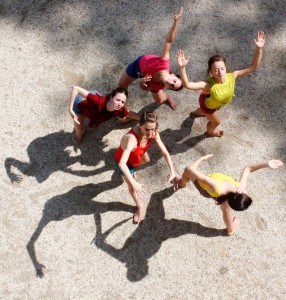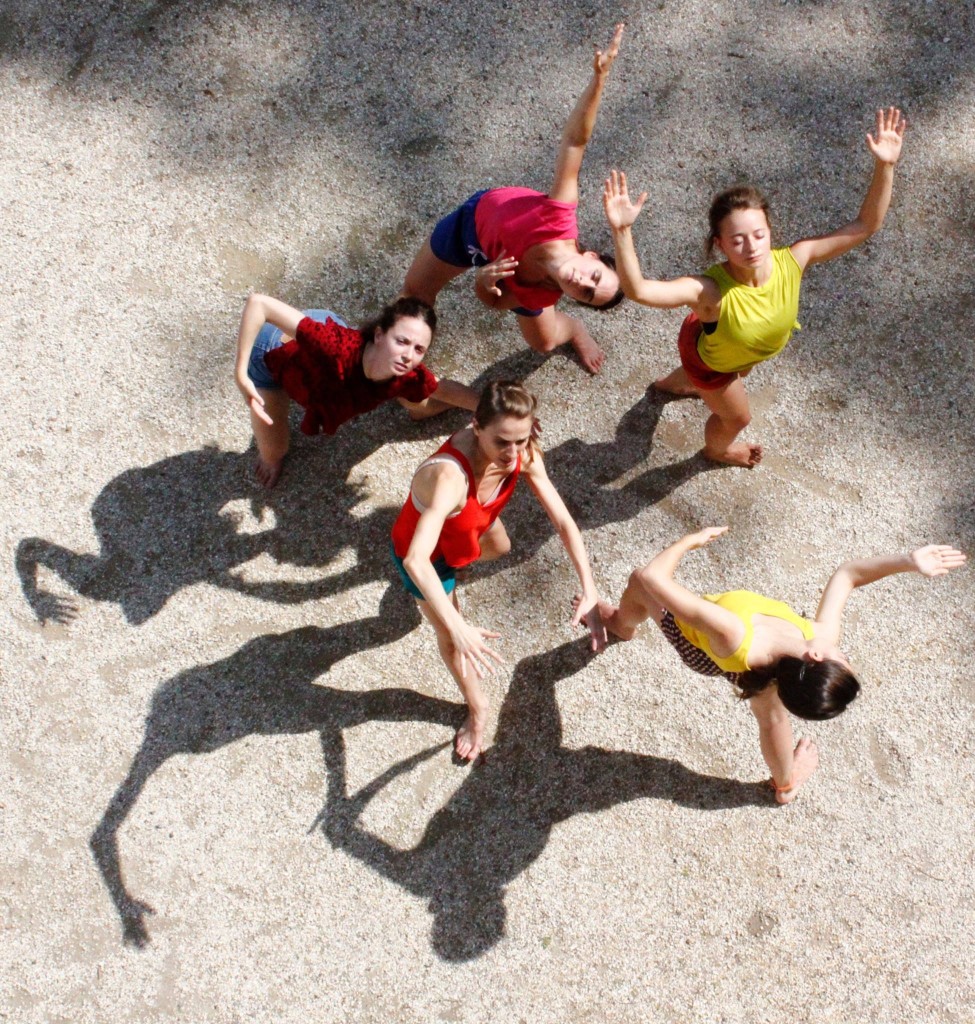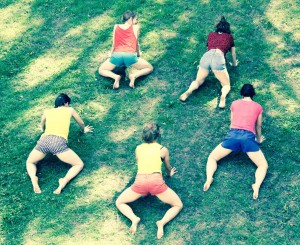 Photos by Tania Soubry
Ten minute Prototype created during my participation in Prototype II "Vocal presence in the choreographic score"  at Royaumont (FR).
To be continued.
Choreography: Tania Soubry
Performers: Jessie-Lou Lamy-Chappuis, Alexia Bigot, Chiara Taviani, Lucie Germon et Hélène Beilvaire

Performance:
3.9.2015: Royaumont (FR)

Text written by Irène Filiberti
Soleil, corps et voix peu à peu s'animent. Entre les gestes, entre les sons parfois des ruptures, puis des reprises en choeur.
Des chansons, des danses singulières qui évoquent, qui invoquent, entre élan et épuisement, exaltation ou tremblement.
Tania Soubry éprouve une curiosité particulière pour le chamanisme. Sa pensée du reliement, son approche holistique
questionne nos aveuglements. Quels affronts sont faits à la terre, à notre environnement ? Quelles insultes envers les
signes du féminin ? La terre encore mais aussi les gestes du bassin, souvent reniés dans le monde occidental et
contemporain sauf dans les boîtes de nuit. Aussi a-t-elle choisi d'inventer sa propre cérémonie, un rituel du XXIe siècle, en
cherchant à créer avec la danse une sculpture musicale aux différents rythmes, styles et registres. Pour elle, la musique
vient du mouvement, des danseurs.