2022 creation 

EN
With DJ Whimsy you are invited to witness struggles of the systems we are part of and the climates within us. The project deals with climate breakdown, focusing on how it is in crisis through culture and politics. We do this through the embodiment of three archetypes. On one side, its business as usual, and on the other are those affected by denial and indifference. In between, the archetype of politics is caught in the trance of the status quo but nevertheless aware, and dreading the ongoing damage.

The project uses the metaphor of a rave party with three dancers, where a sense of collectivity and interconnection is gradually lost as the music accelerates and the connective tissue between them reaches breaking point. As the party turns into a fight, DJ Whimsy's last track throws them into a hurricane, reconnecting them to their always-already entanglement. Mutual recognition of their vulnerability offers a new foundation as the party finishes: a new beginning with a deeper sense of interdependence.

Duration: 55 minutes

Diffusion Dossier

FR
Avec DJ Whimsy, vous êtes invités à assister aux luttes des systèmes dont nous faisons partie et des climats en nous. Le projet traite de la dégradation du climat, en se concentrant sur la façon dont il est en crise à travers la culture et la politique. Nous le faisons à travers l'incarnation de trois archétypes. D'un côté, c'est le business as usual, et de l'autre se trouvent les victimes du négationnisme et de l'indifférence. Entre les deux, l'archétype de la politique est pris dans la transe du statu quo mais reste néanmoins conscient et terrorisé face aux dommages en cours.

Le projet utilise la métaphore d'une rave party avec trois danseurs, où le sens de la collectivité et de l'interconnexion se perd progressivement à mesure que la musique s'accélère et que le tissu conjonctif entre eux atteint le point de rupture. Alors que la fête se transforme en combat, le dernier morceau de DJ Whimsy les jette dans un ouragan, réactivant leur connexion jamais totalement épuisée. La reconnaissance mutuelle de leur vulnérabilité offre une nouvelle base, alors que la fête approche sa fin : un nouveau départ avec un sens plus profond d'interdépendance.


With 'DJ Whimsy or what will the climate be like?', three performers and one DJ take the audience on an hour-long trip addressing our relationship with the climate and the urgency of its degradation. The choreographic project questions how the human species got here, how we are affected by it,  to different degrees,  and how we variously relate to it. 

We find ourselves in two parallel realities: the microcosm of an accelerating rave party, with its energy conveying the acceleration of socio-economic activity, leading towards environmental breakdown of the macrocosm. Taking music as a metaphor for the environment, the performance asks how the dancers might affect the music and be affected in return? With dream like repetition, sampling rave tracks as well as lyrics from popular music ranging from Jacques Brel to Alicia Keys, we are reminded that many generations have and will continue to wrestle with environmental breakdown and its intertwined power relations. Each person confronts complex feelings of hope, rage and/or denial as climate change affects us all on a planetary and cellular level. Dynamics of exchange, interdependence and contingency reference the epistemic position in this project of already-always existing entanglements of human/more-than-human life. Understanding climate change through this entanglement draws away from misleading nature-culture splits, and instead queers dominant norms that underpin multiple oppressive forces. 

By diving into rave dancing as a techno somatic practice and tapping into its regenerative potential, we reconnect to pleasure and the absurd: as sweaty, ambiguous and relational. In the rave, there is a sweet moment of collectivity and a chance to connect with others through their unique differences. From this cosmic trance, individual voices bring us back to the human drama of greed, needs and survival.

This interdisciplinary performance is a space for feeling, for being with the absurdity, in the artifice and the silliness, as well as for imagining alternative futures.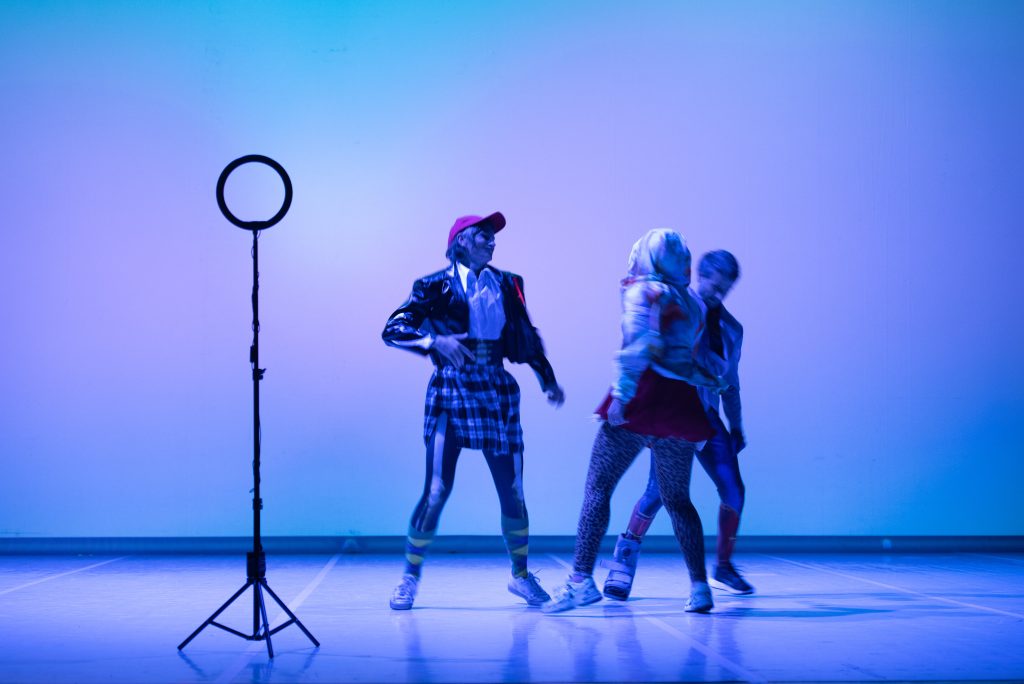 Performing artists and collaborators:
Conception, choreography & performance: Tania Soubry
Dance, performance & co-creation: 
Laura Doehler, Pepa Ubera & Henrique Furtado
Dramaturgy & co-creation: Alexandra Baybutt
Production Management: Kathy Alcalde
Music: Dan Nicholls & Tania Soubry
Sound assistant: Michael Picknett
Costume & scenography: Florent Venet & Tania Soubry
Lighting Design: Marc Thein
Consultation: Eva Martinez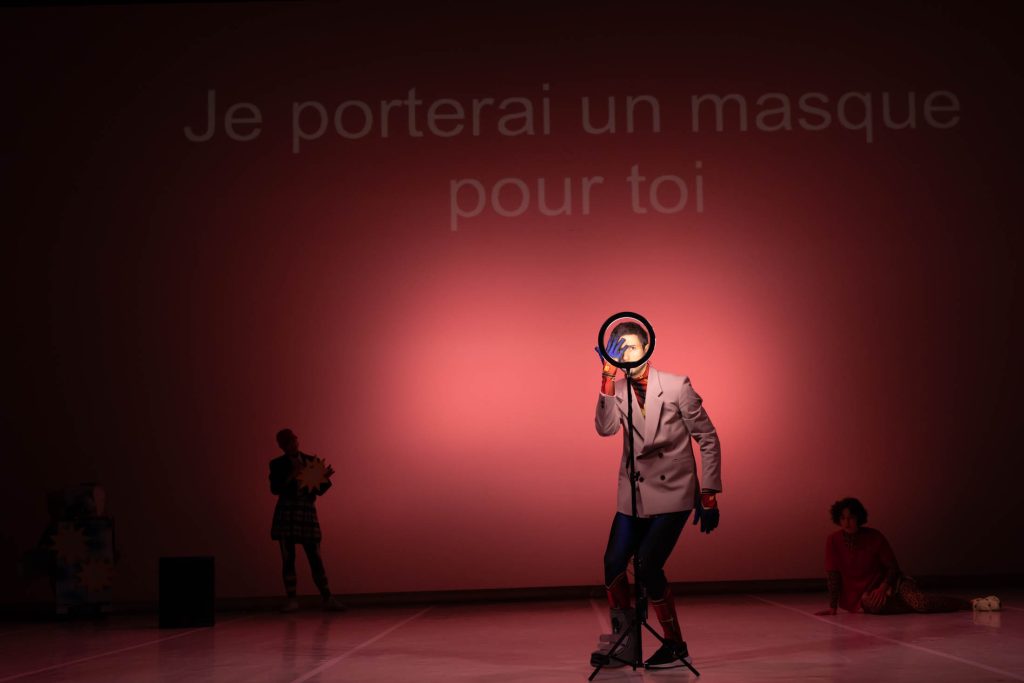 Performances:
5 November 2022
Avant-première au Théâtre des Cordeliers, Annonay (FR)

6 + 7 December 2022
Première at the Grand Théâtre de la Ville de Luxembourg (LU)

19 April 2023 
 1  school performance + 1 evening performance at Le Centre Culturel Régional opderschmelz (LU)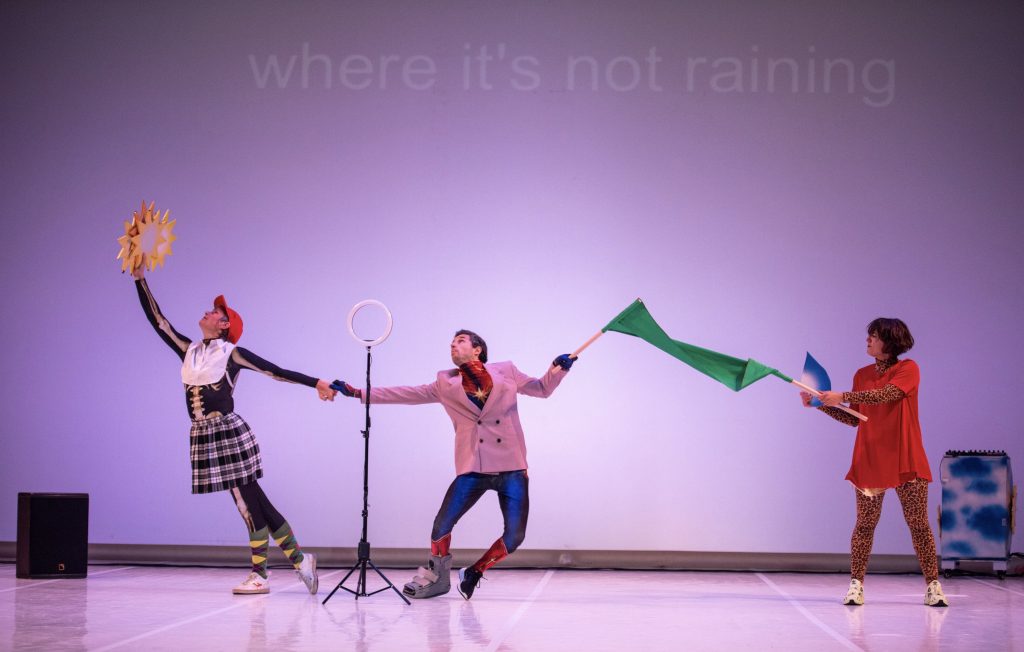 Research Residencies:
16 April -1 May 2022
A 2-week residency at Maison du Portugal in Paris, with a sharing on the 29th of April at la Fondation Biermans-Lapôtre in Paris (FR)

1 - 14 September 2022
A 2-week residency at JoJo Oulu Dance Center, with a sharing as part of OuDance Festival (FI)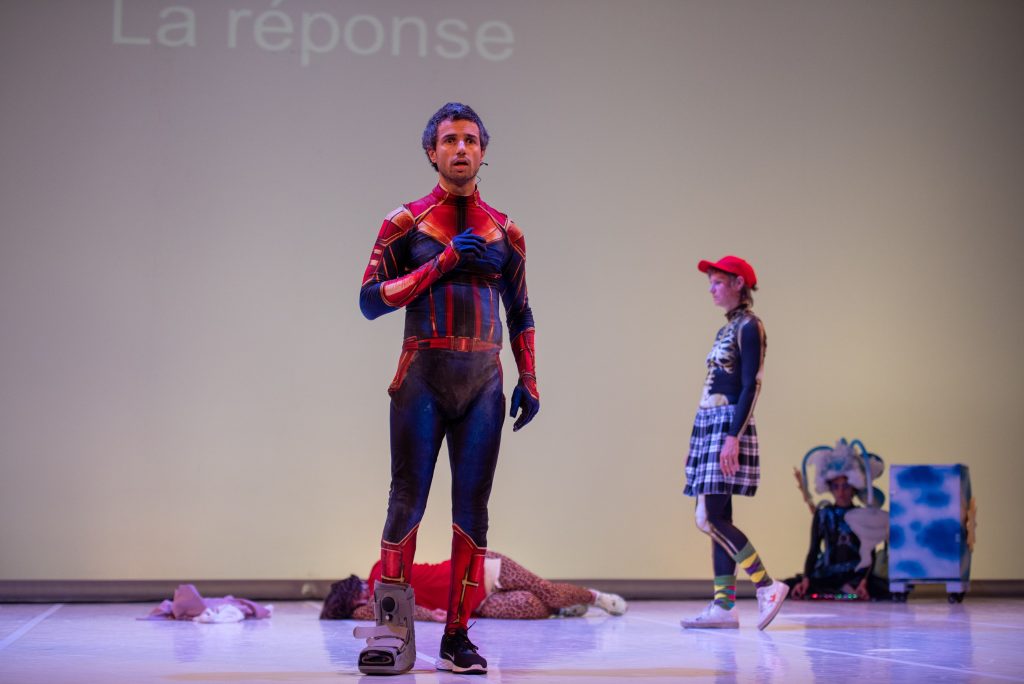 Creation Period:
26 September – 21 October 2022  
A 4-week residency at the Chapelle Sainte-Marie in Annonay (FR) 

24 October - 5 November 2022
 A 2-week technical residency at the Théâtre des Cordeliers in Annonay (FR) with an avant-première performance on the 5th of November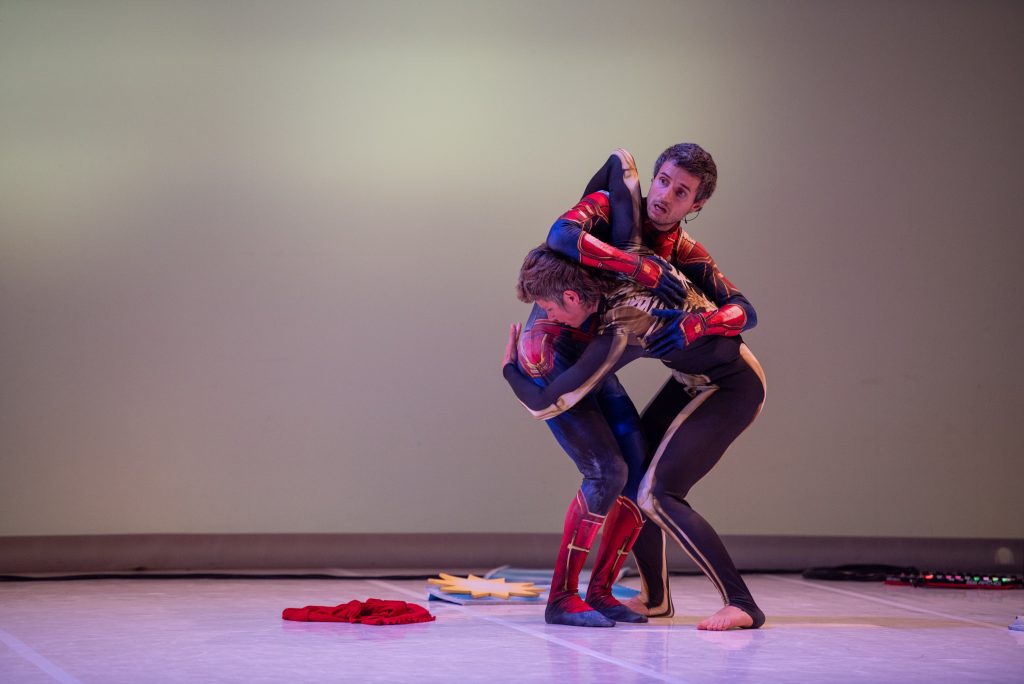 Co-produced by: 
Les Théâtres de la Ville de Luxembourg, Trois C-L – Centre de Création Chorégraphique Luxembourgeois, Le Centre Culturel Régional opderschmelz, within the frame of the programme « La Chapelle de la Danse » initiated by Cie La Baraka / La Chapelle – Abou Lagraa & Nawal Aït Benalla in Annonay. 

Supported by:  
Kultur.lx, Ministère de la Culture du Luxembourg, Annonay Rhône Agglo « En Scènes», Fondation Biermans Lapôtre  

Subventions: 
Fondation Indépendance 


Reviews:
Tania Soubry : «Face à l'urgence, il y a un manque politique» par Valentin Maniglia pour Le Quotidien
"Performance of hope, rage and denial towards climate change"by Sarita Rao for Luxembourg Times