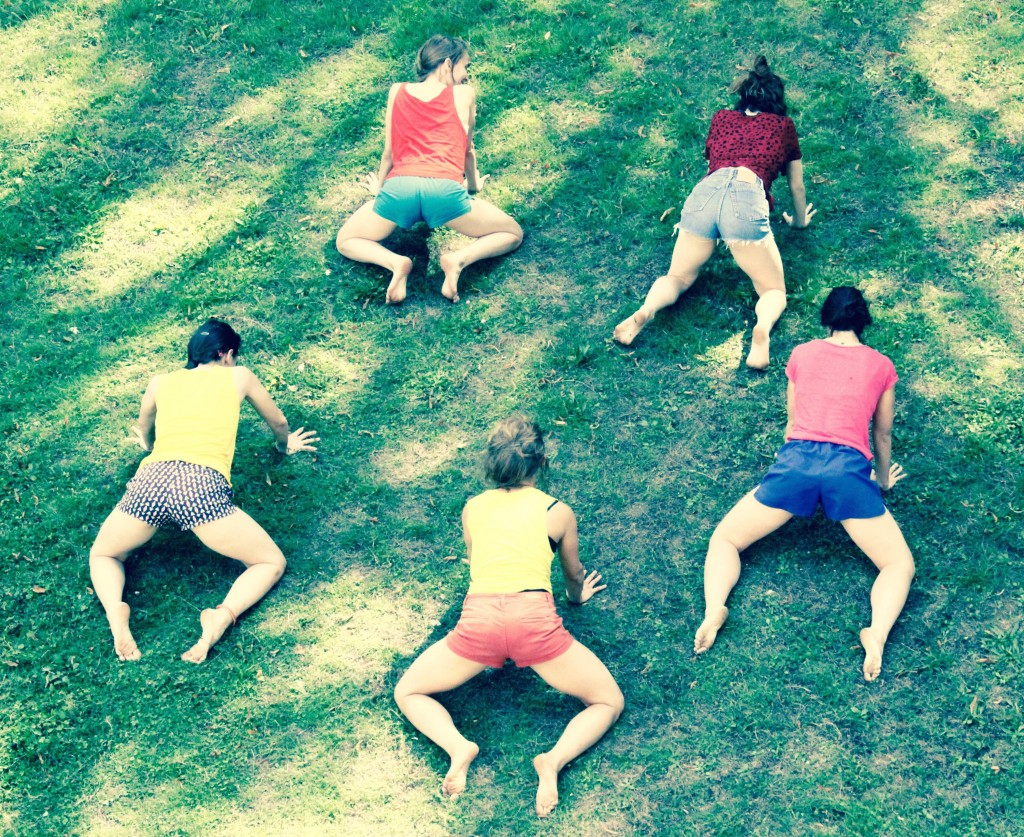 Ten minute Prototype created during my participation in Prototype II "Vocal presence in the choreographic score" at Royaumont (FR).
Choreography: Tania Soubry
Performers: Jessie-Lou Lamy-Chappuis, Alexia Bigot, Chiara Taviani, Lucie Germon et Hélène Beilvaire

Performance:
3.9.2015: Royaumont (FR)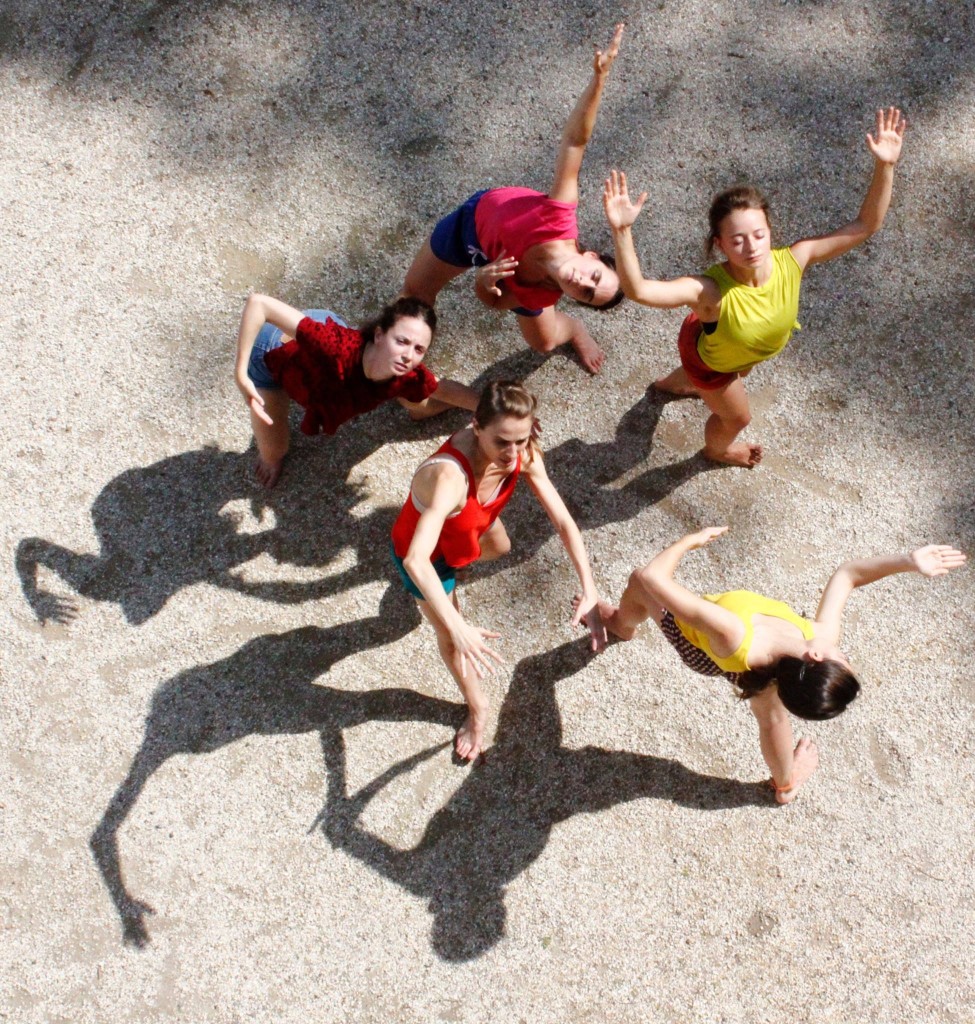 Text written by Irène Filiberti, translated in English:
Sun, body and voice gradually come alive. Between the gestures, between the sounds, sometimes ruptures, then chorus resumptions. Singular songs and dances that evoke, that invoke, between momentum and exhaustion, exaltation or trembling. Tania Soubry has a particular curiosity for shamanism. Her thought of connection, her holistic approach questions our blindness. What affronts are made to the earth, to our environment? What insults are made to the signs of the feminine? The earth again but also the gestures of the pelvis, often denied in the western and contemporary world except in nightclubs. So she chose to invent her own ceremony, a 21st century ritual, seeking to create with dance a musical sculpture with different rhythms, styles and registers. For her, music comes from movement, from the dancers.
Original in French:
Soleil, corps et voix peu à peu s'animent. Entre les gestes, entre les sons parfois des ruptures, puis des reprises en choeur. Des chansons, des danses singulières qui évoquent, qui invoquent, entre élan et épuisement, exaltation ou tremblement. Tania Soubry éprouve une curiosité particulière pour le chamanisme. Sa pensée du reliement, son approche holistique questionne nos aveuglements. Quels affronts sont faits à la terre, à notre environnement ? Quelles insultes envers les signes du féminin ? La terre encore mais aussi les gestes du bassin, souvent reniés dans le monde occidental et contemporain sauf dans les boîtes de nuit. Aussi a-t-elle choisi d'inventer sa propre cérémonie, un rituel du XXIe siècle, encherchant à créer avec la danse une sculpture musicale aux différents rythmes, styles et registres. Pour elle, la musique vient du mouvement, des danseurs.