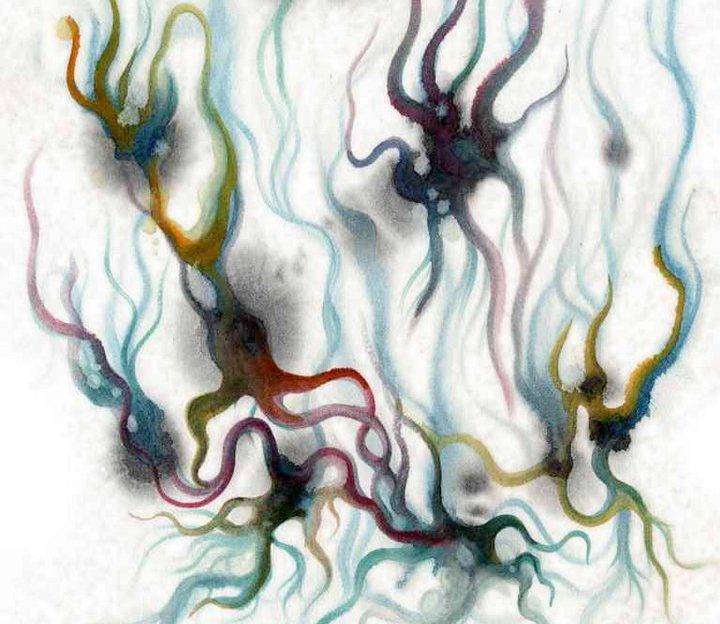 Back to the Roots with Jimi is a dance theatre piece in the form of a personal narration.
It is the attempt of a return. Progressing from a state of separation towards one of integration with the support of the psychedelic funk music by Jimi Hendrix.
Back to the Roots with Jimi est une pièce de théâtre dansé sous forme d'une narration personnelle.
C'est l'essai d'un retour; la progression d'un état de séparation vers celui d'un être intégré avec le support de la musique funk psychédélique de Jimi Hendrix.
Choreography and Performance: Tania Soubry
Music: Serge Tonnar, with extracts from the album Band of Gypsys by Jimi Hendrix
Video: Vera Weiserber
Lighting Design: Karim Saoudi

Co-production: TROIS C-L – Centre de Création Chorégraphique Luxembourgeois, Mierscher Kulturhaus
Support: Ministère de la Culture , Fonds Culturel National
Performances:
 19.10.2008: Dancetarium, Zagreb (HR)
 10.7.2008: L'Autre Canal, as part of Les Transfrontalier, Nancy (FR)
 8.7.2008: Grand Théâtre de la Ville de Luxembourg (LU)
 5.1.2008: Mierscher Kulturhaus (LU)

Work-in-progress Performances:
 9+10.2.2007: TROIS C-L – Centre de Création Chorégraphique Luxembourgeois (LU)

A review by the newspaper Luxemburger Wort