Testimonials:
"I had a really good time at my first class with Tania. She is a really energetic teacher and taught me many cool moves I never thought about before. Its a great class and my body felt really good afterwards."
By Rome Magen.
" I attended Tania's contemporary technique release- based classes in South London for six months. She made the class very enjoyable. She was very patient at explaining her technique, and often provided visualisation cues to help with the movement. She also adapted the class to whoever was attending. I would highly recommend you attend one of her classes. "
By Alison Furey
---
Workshops: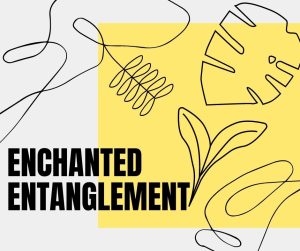 Enchanted Entanglement (29.3 -15.4.2022)
Our three-week interdisciplinary project with teenagers from the Jugendpsychiatrie Kirchberg and Esch-sur-Alzette, organized by Fondation Eme, and in collaboration with Them Lights (music) and David Laplan (video), at Kulturfabrik Esch-sur-Alzette
With the subject of climate breakdown and how our well-being and the health of the ecosystem are interrelated, we are workshopping through movement, voice, questions, writing and recording soundscapes, recording extracts of our writing and creating a chorus and a track together. We embody that music again, creating a choreography on it, and creating a music-dance-film.
Lovely image by Sarah Bergdoll.
---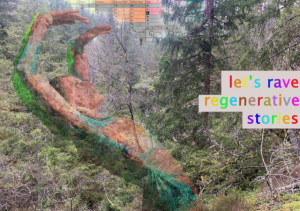 Let's rave regenerative stories workshop as part of la Triennale Jeune Création (LU)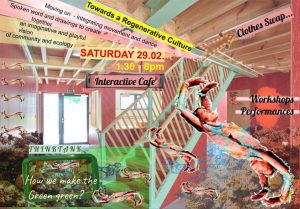 ---
Facilitating "How do you do?" a workshop as part of Towards Regenerative Cultures on the 29th of February 2020 at The Green, London.
---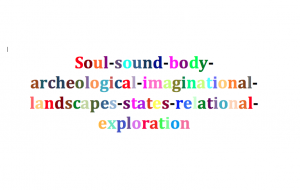 I'll be facilitating an OpenLab "Sounding the body-landscape" on the 31st of January 2020. If you are free then come and join, I'd be happy to see you:
---
Regular Contemporary Soul Groove drop in dance classes in London:
(on halt atm)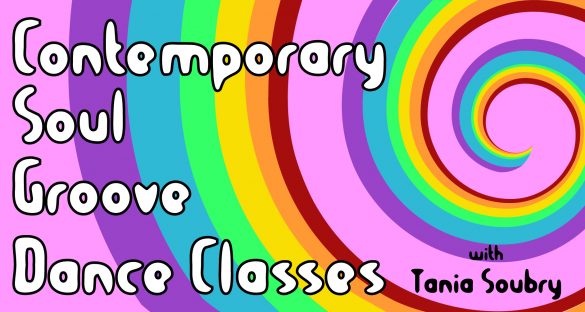 Do you want to release and energise through movement?
This class is a creative and fun workout through the art of dance, softening and strengthening you at the same time.
This practice improves among others your alignment, flexibility and coordination, through the joy of being embodied and the poetry of bodily being.
Come and try this contemporary dance class with a focus on the soul in flow and the body grooving in relationship to gravity.
Join with your first taster class for free.
Every Wednesday from 5.30pm – 7pm, from the 9/10/19 until the 18/12/19
The GreenCommunity Centre in Nunhead, 5 Nunhead Green, London SE15 3QQ
https://www.facebook.com/events/392697661278350/
We start with a flowing warm up: releasing and energizing, tuning into our breath and our weight in relationship to gravity, feeling ourselves and our soma.
The class moves through circling and spiralling, opening and closing, shifting weight on and off balance, moving the Chi, working on grounding and projection, dynamic alignment and connections, oiling the articulations, cultivating strength and softness.
We will move on to more complex movement patterns in a fun and funky way: working on co-ordination and articulation, dynamics and rhythm.
The class will conclude with a bigger dance phrase, combining and playing with movement material, including footwork, travelling through space and changing directions, to get us dancing in a groovy and elaborate way.
The class includes structured material, as well as improvisation and movement exploration. We will focus on inner and outer awareness and the relationship of body parts, our relationships with each other and the space' all in a spirit of curiosity and joy.
Drop in class: Abundant* £10, Standard £8, Low income £6
5 week course: Abundant* £45, Standard: £36, Low income £27
10 week course: Abundant* £80, Standard £64, Low income £48
*Abundant helps subsidise low income tickets. It is up to the participants to choose what category they find fit. Thank you 🙂
Contact: taniasoubry@gmail.com
Facebook:https://www.facebook.com/groups/ContemporarySoulGroove/
I draw on my extensive dance training and practice, particularly contemporary dance and release technique, as well as African dance, street dance and somatics. My teaching is further informed by my studies of Aikido, Tai Chi, Chi Gong and Shiatsu.
This class is open to everybody.
Subscribe to our mailing list :)
---
Professional classes:
2017: 3-7 th of April: Professional Dance Class at Trois C-L: http://www.dance.lu
2016: 29 February – 4 March: 10.00-11.30: Professional Dance Class at Trois C-L Luxembourg: http://www.danse.lu/formation/classes-professionnelles/
---
Classes:
2016: Tuesdays 17.00-18.30: Contemporary Soul Groove Dance Classes at the Stretch at Goldsmiths, London
---
2016 Workshops:
14 April: 19.30-21.00: Contemporary Soul Groove Workshop at White Hart Studios: http://whitehartstudios.blogspot.co.uk/p/come-spend-evening-with-some-of-best.html
14 March: 19.00-21.00: Contemporary Soul Groove Workshop at the Conway Hall, London: https://www.facebook.com/events/940345806034398/
13 + 14 February: 11.00 and 13.30: Contemporary Soul Groove Workshops for kids 5+ and parents at the Mini Vault Festival  https://www.facebook.com/minivaultfestival/
11 January: 19.00-21.00:  Contemporary Soul Groove at the Conway Hall, London: https://www.facebook.com/events/827849507337395/